Podcast: Play in new window | Download (Duration: 27:59 — 32.5MB) | Embed
Subscribe: Google Podcasts | Email | RSS | More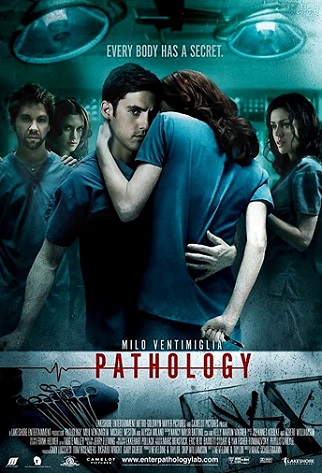 This week on the Really Awful Movies Podcast, a solo effort! This is a first (and probably a last, but you never know). On this episode, an underwhelming flick that had a lot of promise and a lot of potential – Pathology.
Forensic pathologist residents are doing their rounds. Or is it interns? Always get those two confused.
Anyway, they are a boisterous, hard-parting group….and utterly lacking in scruples/morality.
The team starts to get talking about committing the perfect murder, and try to test one another's abilities by actually going through with the killings and testing their classmates. Quite a premise, eh?
It's a pretty great idea for a flick, and the performances are pretty good too. Milo Ventimiglia is the lead, and Alyssa Milano is the girlfriend.
Enjoy, and don't forget to subscribe to the Really Awful Movies Podcast.