Podcast: Play in new window | Download (Duration: 22:32 — 25.8MB) | Embed
Subscribe: Google Podcasts | Email | RSS | More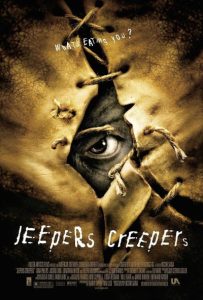 Jeepers Creepers.
We turn our attention to the early 2000s and this Justin Long-starrer, a genre-bending supernatural and very atmospheric creature feature.
This one incorporates aspects of Duel, Dark Night of the Scarecrow, Children of the Corn, Tourist Trap and too many others to possibly mention.
And it has a very dark backstory too.
Tune in, and don't forget to subscribe to the Really Awful Movies Podcast.
For those interested in written reviews, uploaded every Monday, check out www.ReallyAwfulMovies.com