Podcast: Play in new window | Download (Duration: 28:43 — 33.3MB) | Embed
Subscribe: Google Podcasts | Email | RSS | More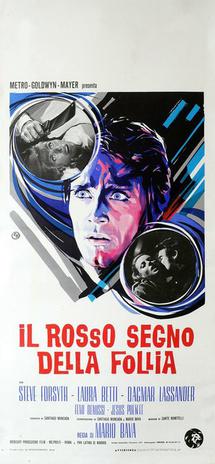 We are not in flavor country, we are in Bava Country. And on this episode of the Really Awful Movies Podcast, Mario Bava's fun giallo, Hatchet for the Honeymoon.
The film was lusciously shot in Barcelona and Rome with the working title Un'accetta per la luna di miele. And Bava completed shooting in October 1969. The setting is wonderful: a sprawling villa with immaculately kept grounds.
It follows the misadventures of John Harrington (Stephen Forsyth), who, with the assistance of his estranged wife, runs a boutique wedding fashion house. He tends to a small hot house flower garden as well.
John though, has a wandering eye…and also an eye for killing models.
As models start to go missing, Inspector Russell begins poking his nose around.
Hatchet for the Honeymoon is not a true giallo (there's no black glove killer, for example, and the killer's identity is revealed right off the bat). However, there are little touches of yellow flavoring throughout.
Fans of Mario Bava will get a kick out of this, and fans of genre film as well.
Tune in, and don't forget to subscribe to the podcast (and tell all your friends). And also, help support the show by picking up a copy of our acclaimed book, Death by Umbrella! The 100 Weirdest Horror Movie Weapons.