Podcast: Play in new window | Download (Duration: 35:21 — 40.9MB) | Embed
Subscribe: Google Podcasts | Email | RSS | More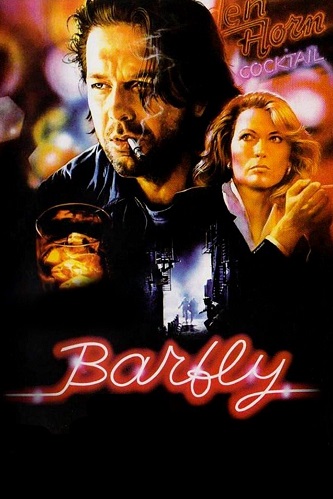 Mickey Rourke. Faye Dunaway. Frank Stallone. Welcome to this week's episode of the Really Awful Movies Podcast, a little impromptu discussion about the pisstank movie, Barfly.
This one is one of the more unlikely Cannon Films productions you'll ever see, a distributor best known for cheesy action and kung fu flicks. Here, it's a screenplay by the skid row hero and novelist, Charles Bukowski, fairly accurately depicting the author's own life. Rourke plays Henry Chinaski, a lazy drunken layabout who stumbles between some of the meaner bars in Los Angeles.
In one of his inebriated nights on the town, he runs into love interest, Wanda (Dunaway). Along the way, he butts heads with a brutish bartender named Eddie (Frank Stallone) and gets himself in trouble with the law.
Dark, dreary, depressing, yet strangely empowering, Barfly is a dour little treat.