Podcast: Play in new window | Download (Duration: 41:19 — 47.7MB) | Embed
Subscribe: Google Podcasts | Email | RSS | More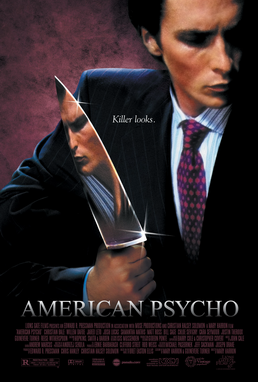 Cold. Calculating. American Psycho is an infamous flick adapted from an even more infamous book.
On this episode of the Really Awful Movies Podcast, a deep dive into the 2000 feature, starring the incomparable Christian Bale.
He plays Patrick Bateman (a surname allusion to Hitch's Psycho). He's a narcissistic manipulator enjoying the high life in Manhattan.
We chat about the book's origins, the different actors attached to the film, the trio of high-profile directors, the locations, and the stockbroker profession.
Also in this episode, we talk Leo Di Caprio, Wolf of Wall Street, Maniac, The Texas Chainsaw Massacre, Batman, Tom Cruise, and The Machinist (it's quite a smorgasbord!)
Join us, and please subscribe to the show.