Podcast: Play in new window | Download (Duration: 39:23 — 45.5MB) | Embed
Subscribe: Google Podcasts | Email | RSS | More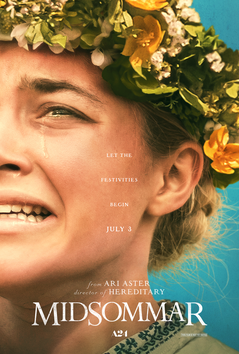 Welcome, New Year!
Happy 2020 everyone.
We are back with a new episode of the Really Awful Movies Podcast, focusing on the Ari Aster effort, Midsommar.
It's an off kilter member of the folk horror subgenre (define that one how you wish, we get into that here), it's a pretty engaging tale of anthropologists heading to Scandinavia to study a strange subculture.
On this episode, we talk about Hereditary, try and get a handle on how you define folk horror, we talk The Witch, Bone Tomahawk, The Texas Chainsaw Massacre, Bones, The Good Place (!) and more.
Tune in and tell all your friends!