Podcast: Play in new window | Download (Duration: 38:15 — 44.2MB) | Embed
Subscribe: Google Podcasts | Email | RSS | More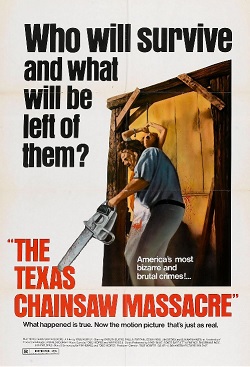 Halloween is approaching. Here's a bit of a twist: My Top 20 Favorite Horror Movies. What will appear on the list? There are just so many a seasoned viewer can possibly choose from.
Will we see the likes of The Exorcist? That one really gets under the skin of Catholics and rightly so. What about Get Out? Jordan Peele is a real up and comer and someone to watch.
Perhaps The Last House on the Left? A true exploitation classic.
The Texas Chainsaw Massacre? A low budget effort that continues to reverberate. Scanners? The Fly? A new term was coined just for Cronenberg's oeuvre. What about Halloween, or perhaps Evil Dead? And you gotta figure George Romero has to be in here somewhere, right?
Tune in and check out the latest episode of the podcast.