Podcast: Play in new window | Download (Duration: 32:32 — 37.2MB) | Embed
Subscribe: Google Podcasts | Email | RSS | More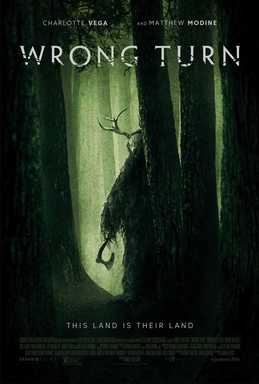 This week on the podcast, the 2021 version of Wrong Turn.
This film is quite the update from the 2003 original (and you can compare our discussion for both). It's hugely ambitious, though falls flat on numerous occasions. This one should be (and somewhat is) a bit polarizing.
A bunch of hikers are going to spend a few nights in the woods along the Appalachian Trail.
On this episode:
The original wrong turn, plus the latest incarnation
Camping and its plus and debits
The great outdoors
The folk horror mystique and exemplary films in the genre