Podcast: Play in new window | Download (Duration: 30:31 — 34.9MB) | Embed
Subscribe: Google Podcasts | Email | RSS | More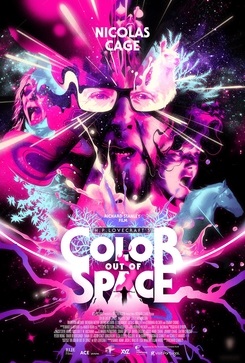 On this episode of the podcast, Color Out of Space, an adaptation of the HP Lovecraft short story, The Colour Out of Space, from 1927.
This one stars Nicolas Cage, as well as Joely Richardson, and is a really stellar throwback to 1950s space-horror.
A family, who has just moved out of the big city (presumably, Boston) takes to Alpaca farming and remote work in the form of investment advising.
A meteorite hurtles to earth, and strange, untoward things begin to befall them. After all, it's a Lovecraft adaptation!
Tune in, and don't forget to subscribe to the Really Awful Movies Podcast.