Podcast: Play in new window | Download (Duration: 33:50 — 38.7MB) | Embed
Subscribe: Google Podcasts | Email | RSS | More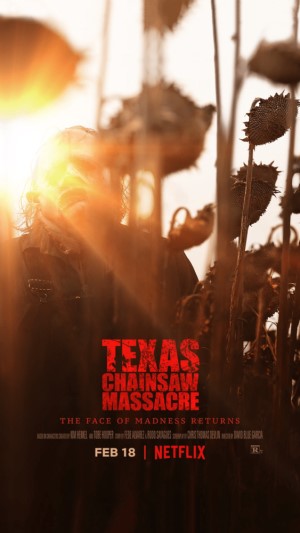 This latest horror franchise reboot is the talk of social media, as everyone's tuning into Netflix to perhaps hate-watch it or even, bizarrely, enjoy it.
Texas Chainsaw Massacre is an updated version of the 1974 classic, ignoring events of the countless interceding sequels, and tells the story of influencer/investors coming to buy up a sad, abandoned town, Harlow Texas.
What they find there, is thoroughly expected, but what is unexpected, is just how rotten this cheaply made, poorly written, laughably constructed flick actually is. Yikes.
This went through developmental hell, was filmed in Steven Seagal's backyard (Bulgaria, har har) and is one of the more poor reboot/reimaginings in recent – or any – year for that matter.
A stain from start to finish, this one's run time of 80 minutes feels like a cricket match.