Podcast: Play in new window | Download (Duration: 22:16 — 25.5MB) | Embed
Subscribe: Google Podcasts | Email | RSS | More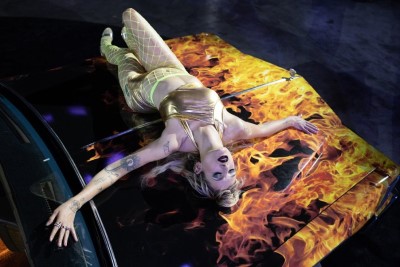 Titane (Titanium en Englais) is a 2021 body horror film written and directed by Julia Ducournau and is a French and Belgian co-production. And it concerns a young girl who is involved in an automobile accident, and has a metal plate put in her head, above her ear.
Years later, she's an auto show model and really, really into cars (and vice versa). She's also a serial killer on the lam, using whatever disguises she can to stay one step ahead of law enforcement.
Euro-horror and body horror that's often well done. Tune in and check out the discussion of this flick on the latest podcast episode. And don't forget to subscribe!