Podcast: Play in new window | Download (Duration: 22:56 — 26.2MB) | Embed
Subscribe: Google Podcasts | Email | RSS | More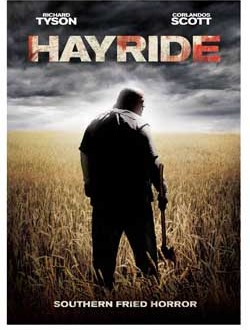 We have covered regional horrors here, Offerings, Unhinged, The Legend of Boggy Creek, etc. And now, Hayride, lensed in Alabama on a shoestring budget.
This one featured an escaped lunatic on the loose, unsuspecting townies, and of course, a hayride. This is a Halloween-set flick, spirited, amateurish, somewhat fun…
Tune in, folks. And subscribe!