Podcast: Play in new window | Download (Duration: 23:32 — 26.9MB) | Embed
Subscribe: Google Podcasts | Email | RSS | More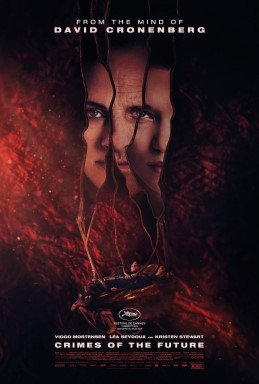 On this week's episode, Crimes of the Future. Let's get gooey and check in with this David Cronenberg effort, a real return to form.
Crimes of the Future is a 2022 science fiction body horror drama film written and directed by David Cronenberg. The body horror flick stars Viggo Mortensen, Léa Seydoux (Midnight in Paris) and Kristen Stewart. The film follows a performance artist duo who perform surgery to audiences, in a future world where human evolution has accelerated.
The film marks Cronenberg's return to the science fiction and horror genres for the first time since eXistenZ (1999). Unfortunately, it bombed at the box office. Don't let that stop you!