Podcast: Play in new window | Download (Duration: 24:16 — 27.8MB) | Embed
Subscribe: Google Podcasts | Email | RSS | More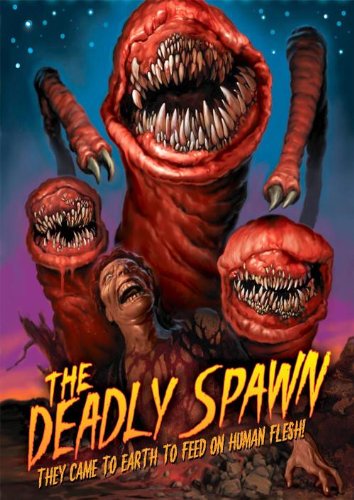 This week on the podcast, the uber low budget New Jersey regional horror, The Deadly Spawn.
Filmed for a meagre 30k back in 1980, and taking two years to complete, this creature feature is a super fun flick for fans of goofy sci fi flicks. It's spirited, and cheap 'n' cheerful.
A meteor crash lands into a bucolic landscape (or, a matte painting). And gooey creatures make themselves at home, in a Victorian home, much to the chagrin of the occupants.
Tune into the Really Awful Movies Podcast every Friday!