Podcast: Play in new window | Download (Duration: 25:11 — 28.8MB) | Embed
Subscribe: Google Podcasts | Email | RSS | More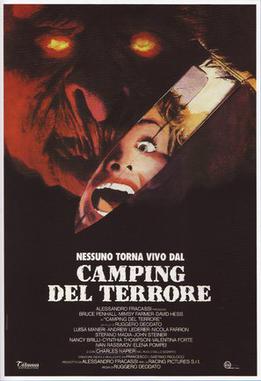 This week on the podcast, the passing of Italian genre legend Ruggero Deodato and his unheralded 1986 slasher boom era flick, Body Count.
Lensed in Italy, standing in for Colorado, the movie (also known as Camping del Terrore) is Deodato's attempt at a straight-ahead American-style slasher.
And it deploys the time-honoured trope of the cursed Indian burial ground.
Deodato, best known as an exploitation director, has done Italian crime dramas, sword and sorcery epics and other genre films in a long and illustrious career.