Podcast: Play in new window | Download (Duration: 27:40 — 31.7MB) | Embed
Subscribe: Google Podcasts | Email | RSS | More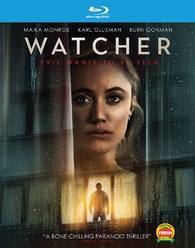 On this week's episode of the Really Awful Movies Podcast, the excellent Romanian-lensed thriller, Watcher.
Maika Monroe (It Follows) stars as a woman, Jules, who moves to Bucharest to accompany her ad exec husband, Francis. Isolated from the culture and language, she spends her days at home in the couple's high rise apartment.
Soon, she finds out someone in the neighboring building is peering into her window. And she begins to investigate, with help from her hubby, the police, a new friend and some Good Samaritans.
Tune in, and check out the discussion!