Podcast: Play in new window | Download (Duration: 19:19 — 22.1MB) | Embed
Subscribe: Google Podcasts | Email | RSS | More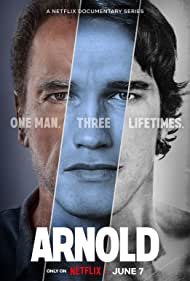 On this episode of the Really Awful Movies Podcast, a foray into documentary film via Arnold.
This three-parter on Netflix chronicles the life and times of the one and only Arnold Schwarzenegger.
On this episode:
His early life in Graz, Austria.
The influence of bodybuilder/movie star Reg Park
Arnold's relationship with his brother and father.
The early days of his career.
Arnold's drive and determination.
Action movie heroes.
Tune in and subscribe to the show. We are back, baby!