Podcast: Play in new window | Download (Duration: 23:17 — 26.6MB) | Embed
Subscribe: Google Podcasts | Email | RSS | More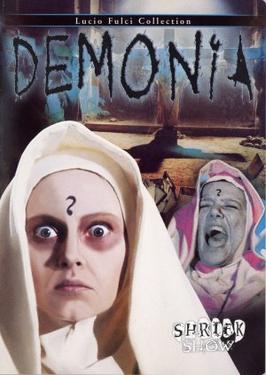 Fulci lives! Today on the Really Awful Movies podcast, the underseen, Lucio Fulci directed and co-written feature, Demonia.
A mob of villagers attacks five nuns in 15th century Sicily. Liza, an archeological grad student in Toronto, of all places, has vision of this disturbing event via a séance centuries later.
Soon, Liza and a University of Toronto professor are off to Italy for an archeological dig. What could possibly go wrong?
On the show:
Toronto as a scene setting for horror
Séances in Fulci films
90s-era Fulci
The "eyes" have it. Ocular trauma in the Italian director's oeuvre
Nunsploitation and genre bending
"Irish" characters in Demonia