Podcast: Play in new window | Download (Duration: 32:35 — 37.7MB) | Embed
Subscribe: Google Podcasts | Email | RSS | More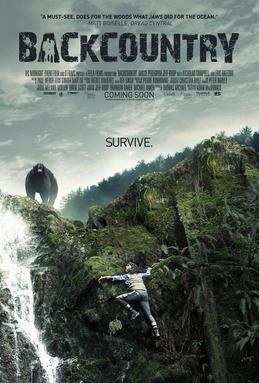 People lost in the woods. Common fodder for horror, right? It's a terrific conceit, and we as Ontarians have a particular affinity for it as there are thousands upon thousands of kilometers of remote green-space in our gorgeous and at times dangerous, province. Backcountry, like any self-respecting horror film, exploits these very real, visceral fears.
Around these parts, the wilderness itself can kill you. After all, the province of Ontario is nearly 3X the size of Germany. It might be tough for a European to conceptualize. We have SO MUCH space, and most of us are populated along a tiny strip by the US border. It's easy to wander off the trail and be stuck in a precarious position. As what happens here.
Director Adam MacDonald sets the table beautifully with a believable couple, the male half (Alex), an arrogant outdoors man with confidence to spare and his girlfriend (Jenn) more concerned about being safe in the deep, dark woods.