Podcast: Play in new window | Download (Duration: 36:44 — 42.5MB) | Embed
Subscribe: Google Podcasts | Email | RSS | More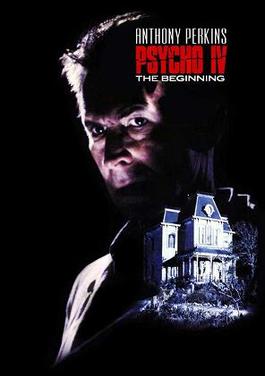 Is this a necessary sequel? No. Is it particularly gripping? Not especially. But what it does have is the one and only Anthony Perkins as Norman Bates…so really, what else is required? On this week's episode of the podcast, Psycho IV: The Beginning, director Mick Garris' exploration into the myth, the man, the matricidal legend himself, Norman "Is that you, Norman?" Bates.
Installments two and three of the series, birthed by Alfred Hitchcock, are films we look upon fondly and favourably. They're better than they had any right to be, especially when those entries had to live up to such an indelible classic (cue those screeching violins, everyone).
In Psycho VI, much of the story is flashbacks that distill the essence of what made Norman the man, and that of course, was the relationship with his mother.
There's a lot of backstory filling in, so in a way this entry is a bit like Rob Zombie's largely unbearable and overwrought Halloween entry…however, there is enough here to warrant an evening's viewing.
Join us on this episode of the Really Awful Movies Podcast.
In this episode, we delve into Stephen King adaptations, the work of Mick Garris, the influence of Ed Gein, similarities between the familial horror of Texas Chainsaw Massacre and Psycho, Freudian psycho-dramas, the life and times of Anthony Perkins, and much, much more.
Subscribe!