Podcast: Play in new window | Download (Duration: 24:09 — 28.1MB) | Embed
Subscribe: Google Podcasts | Email | RSS | More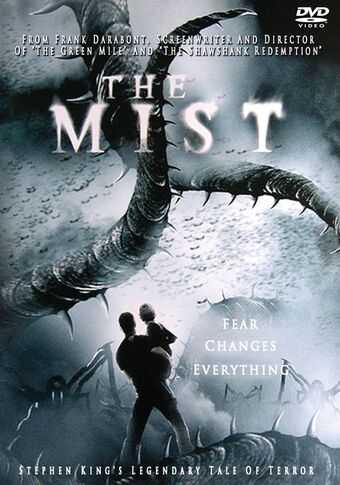 On this week's episode of the Really Awful Movies Podcast, Stephen King's The Mist.
Much like John Carpenter's The Fog, an inclement weather system has residents of a small Maine town perplexed. Residents witness a parade of military trucks heading into town, and soon they find the weather enveloping them all.
A few of the townsfolk end up hunkering down in a local grocery store, and soon are at one another's throats as to what to do. This is compounded by their being under attack by creatures hiding in the mist.
One of the better Stephen King adaptations, this one was directed by Frank Darabont, a veteran of classics like The Shawshank Redemption. He clearly knows his King and this one is somewhat inspired by Night of the Living Dead, as well as Alien.
Tune into the podcast, new episodes of which are uploaded every Friday!