Podcast: Play in new window | Download (Duration: 21:51 — 25.0MB) | Embed
Subscribe: Google Podcasts | Email | RSS | More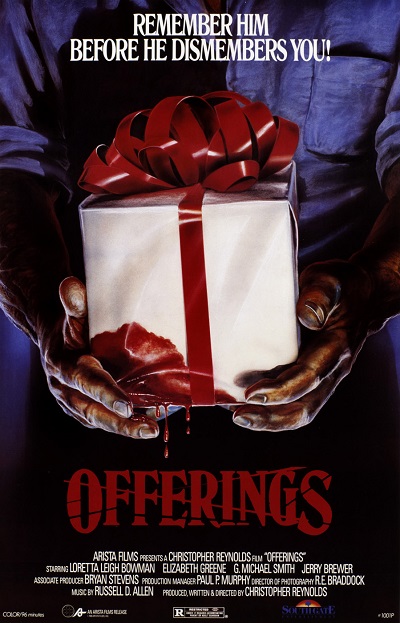 On a previous podcast, we chatted about Burnt Offerings. Now, it's Offerings! This is a 1989 ripoff / regional horror, heavily influenced (ahem) by Halloween.
There's an escaped lunatic, and an 80s-style prologue about how he grew up to be the vengeful antagonist he is.
This is guerilla film-making at its finest! And it comes complete with a John Carpenter knock-off score.
Enjoy!