Podcast: Play in new window | Download (Duration: 25:19 — 29.0MB) | Embed
Subscribe: Google Podcasts | Email | RSS | More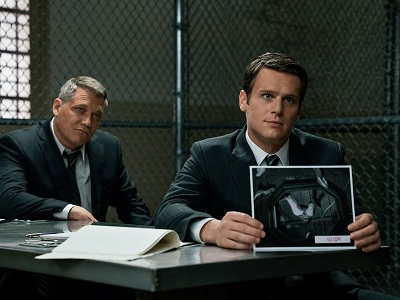 David Fincher co-produced and directed a bunch of episodes of this popular series on Netflix, Mindhunter.
It's about the FBI's nascent behavioral sciences unit from the 70s, which came about to investigate serial killers and build a standardized questionnaire to better understand them.
This is a dark, foreboding series filmed in Rust Belt Pennsylvania, with terrific performances across the board.
Check out the latest episode of the podcast.