Podcast: Play in new window | Download (Duration: 24:51 — 28.4MB) | Embed
Subscribe: Google Podcasts | Email | RSS | More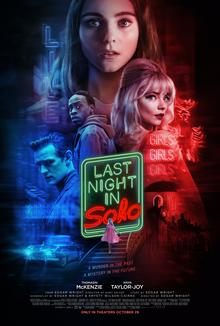 On this episode of the Really Awful Movies Podcast, we head across the pond to London, but also seaside England for two different, though in some ways similar productions Last Night in Soho and Saint Maud.
Last Night in Soho is about a sheltered wallflower who is accepted into design school in London, leaving her quaint bucolic confines to tackle big city life and all its pressures. Finding she can't handle the party-fuelled dorm atmosphere, she rents a flat which turns out to be…a portal to another dimension! During her sleep, she is transported to swingin' 60s London, that Carnaby era of high fashion, Twiggy, The Who and Matt Helm…grooooovy baby! Unfortunately, not all is as it seems. Edgar Wright directs…so you know this is gonna be good. After all, Shaun of the Dead, right???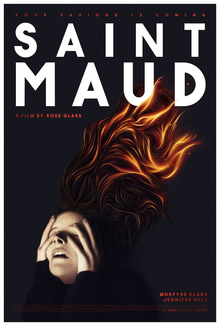 Saint Maud, by contrast, is a brooding look at a PSW caring for a terminal ex-Broadway star. The two bond, and one, the personal care nurse is conflicted by her recent conversion to the Catholic faith. The terminal star, however, resolutely is not, and the two lifestyles are almost pitted against one another. Turns out, they have more in common than you may think.
This is a very dark film, both literally and figuratively. But it inches along at a snail's pace, with…not much in the way of a captivating narrative. Still, the tone is good, the visuals are there, and the performances are dynamite. And it's good in its own right.