Podcast: Play in new window | Download (Duration: 27:41 — 32.1MB) | Embed
Subscribe: Google Podcasts | Email | RSS | More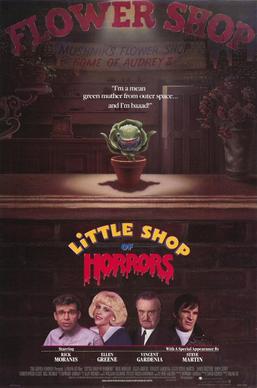 A casting director's dream of a movie, Little Shop of Horrors features Steve Martin, Bill Murray, Rick Moranis, John Candy, and Christopher Guest.
It's a creature feature with songs, but in this case…the creature in question is a plant, the incomparable Venus Fly Trap, Audrey II.
This is a fun one, with a showstopping scene involving a sadistic dentist (is there any other kind?)
During production, director Oz shot a lengthy ending based on the off-Broadway musical on which this 1986 production is based. However, after test audiences did not react positively to it, the ending had to be rewritten and re-shot for the theatrical release with a happier, cloyingly romantic ending. We obviously prefer the carnage.
On this episode of the Really Awful Movies Podcast, we talk about pharmaceuticals, musicals, fear of dentists, horticulture, and the legacy of the late, great John Candy.