Podcast: Play in new window | Download (Duration: 32:46 — 37.9MB) | Embed
Subscribe: Google Podcasts | Email | RSS | More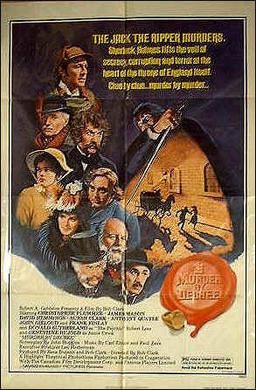 On this episode of the really Awful Movies Podcast, some more Jack the Ripper fodder!
Today, it's Murder by Decree. And we invite interested parties to check out our accompanying podcast we recorded while visiting London, Hands of the Ripper.
This one is a fictionalized account of what it would've been like if Sherlock Holmes and Dr. Watson investigated the infamous Whitechapel murders back in 1888.
And this is not too far-fetched a premise, as at least the novels were popular at the time. Christopher Plummer, that good ol' Canadian icon stars as Holmes, with James Mason as Watson. And for more Canadian content, Donald Sutherland plays a psychic.
The film was an early favorite of one of the hosts of the Really Awful Movies podcast, even if the film takes significant artistic license and deviates far off course from known Ripper facts.
Still, a fun one. Listen!