Podcast: Play in new window | Download (Duration: 24:47 — 28.8MB) | Embed
Subscribe: Google Podcasts | Email | RSS | More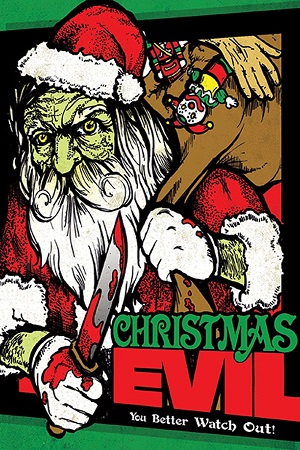 Christmas is around the corner. That means, for horror heads, Santa slashers! On this episode of the Really Awful Movies Podcast, all things holiday-related when it comes to horror.
Christopher, one-half of the Really Awful Movies team, chronicles some of the more popular entries in the canon, from Christmas Evil to Santa's Slay, All through the House, Night Train Murders, Rabid, Silent Night, Deadly Night, Silent Night, Bloody Night, and much more!
Tune into the show, and don't forget to pick up a copy of the books, Mine's Bigger Than Yours! The 100 Wackiest Action Movies and Death by Umbrella! The 100 Weirdest Horror Movie Weapons.
Both books make great Christmas gifts, and they have forwards by genre people we're really fond of: Brian Trenchard-Smith and Lloyd Kaufman. Buy a few copies, and support the show (as we will never go cap-in-hand to our listeners with Patreon).
Happy Holidays…have a very scary and merry Christmas.