Podcast: Play in new window | Download (Duration: 48:15 — 55.7MB) | Embed
Subscribe: Google Podcasts | Email | RSS | More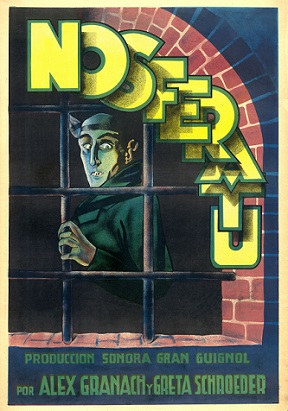 Kirk Hammett is best known, of course, as Metallica's lead guitarist. However, fewer people know that the man has been collecting horror and sci fi memorabilia – posters, lobby cards, artwork – for nearly 30 years.
It's Alive! Classic Horror and Sci-Fi Art from the Kirk Hammett Collection is on at the Royal Ontario Museum in Toronto.
For genre fans, and especially for Universal horror fans, this is ABSOLUTELY MUST SEE stuff.
In particular, there's a Swedish Metropolis poster that is a stunning, orange, art deco beauty. There's a brimming with colour promotional piece for Invasion of the Saucer Men, that is literally out of this world. And perhaps the showstopper is a couple of gorgeous Bride of Frankenstein pieces.
But don't take our word for it, go to the ROM and see the thing for yourself (bonus for you Metallica fans, there are examples of the guitarist's horror-centric guitars on display too).
On this episode of the Really Awful Movies Podcast, we let someone else do the talking.
Tune in, and find out what makes collector Kirk Hammett tick.